Home office in a contingency
Rafael Silva
2 April 2020
With the precautionary and security measures dictated by the governments in pursuit of stopping the COVID-19, companies are seeing the need to quickly implement the Home Office modality, which is nothing more than sending people to work from their houses.

The great challenge, both for companies and for individuals, is to maintain productivity levels, especially taking into account that the circumstances that force this modality have people with one eye on the news and another on their work.
First of all I want to clarify that the Home Office is nothing more than doing Remote Work, the latter is an even bigger bag where both the Home Office and the concept of attending to a client without having to be present in their office come in. In the case of the Home Office, the client includes your collaborator in the office.
For several years I have been doing Home Office in Vauxoo, in many occasions alternating with work in the office. As a consultant and provider of an integrated business planning system that can work perfectly in the cloud (Odoo), interaction with customers is, in 90% of cases, remotely, which is why we also know how to manage within Vauxoo the Remote Work and Home Office concepts.
Before telling you how we have achieved it, first I want to tell you what we have and how we work, so that we can better transmit the power of remote work. We are a company of 60 people at the time of writing this article, and with a view to growing 50% more by the end of 2020. We are distributed as follows in these cities:
México
Colima: 31 Employees

León: 6  Employees

Ciudad Obregón: 1 Employ
Ecuador


Costa Rica
Venezuela
Valencia: 8 Employees

Caracas: 1 Employ
Perú
 And we have clients in countries such as:
México

Costa Rica

Perú

Ecuador

Venezuela

Estados Unidos

Canadá

Guatemala

Argentina, among others. 
 As you can see, we can call ourselves a distributed team, which attends projects jointly from all points of view: pre-sale, sale, execution, support and post-sale.
Now, what things have worked for us to improve productivity in remote work? 

We do not own the absolute truth, but we have learned from our mistakes and successes during the last 10 years, in order to share the following keys about remote work:
The main thing you should be concerned with is a comfortable setup. (We call setup your computer and workplace configuration.) If you find yourself in this worldwide pandemic circumstance, you may not have been able to plan and execute. But if all this turns out, as I think it will turn out, you can gradually consider Home Office as an option in your company. So pay attention to the most important elements for a functional setup:
The chair
seems trivial, but it is NOT. If we talk about a very punctual half-day work, we can endure even sitting on the floor. But if we talk about being on average 40 hours a week sitting please DO NOT USE the dining room chair, or the garden or beach chair that you have stored in your patio. For some reason there are ergonomic chairs in offices. Why not have one at home?

There are millions of posts and infographics of the ideal chair concept on the internet, the important thing to highlight here is that it must be included in your Home Office plan. Personally I have gone through several models of chairs, and for my tastes a good chair must meet:
Good lumbar support


Adjustable arms


Good recline angle

Legs with wheels

Everything is relative to what would be the second element ...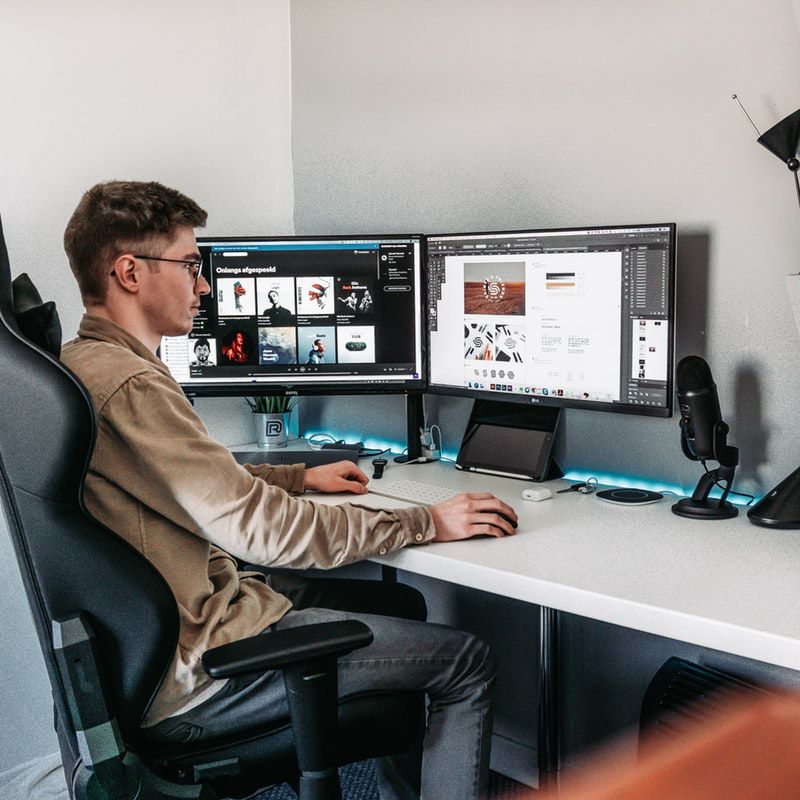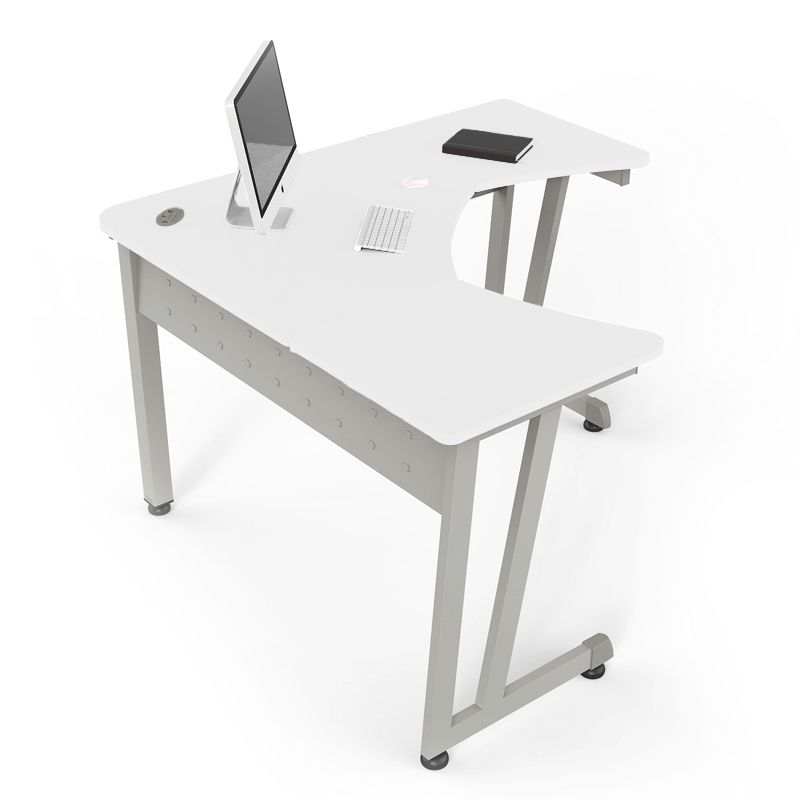 The desk
As in the case of the chair, your desk should not be the dining room table, or a free piece of the dressing table in your room, or the garden table that you only use on Sundays.

The size will be dictated by your needs, but I think the minimum space to be comfortable is 150 cm long by 60 cm wide. The important thing is that it is only for you and for work. That is, leave out your child's homework notebook, things that your partner left there to collect later, etc. Since the objective is to replicate the office in your home, at least in that small space called a desk.
Personally I have tried several configurations and it has always been good for me with an "L" shaped desk, where I can use the corner for monitors and the left side for writing (I am left-handed).
Screens and accessories
It is super comfortable, if you have the space, use an additional screen of a good size if your work team is a laptop. For this, consider a support that raises that second monitor to a height that does not force you to bend your cervical. Likewise, raising your laptop to an ergonomic height will require that you have an alternate keyboard with a mouse, both preferably bluetooth.
What I use and consider minimal if you use a laptop:
 Extra monitor, minimum 19 ". Ideal 22 "with raised base

 Laptop stand

Bluetooth keyboard and mouse

Anything else like cell phone holder, chargers, pencil holders, etc you will discover as you fit into space.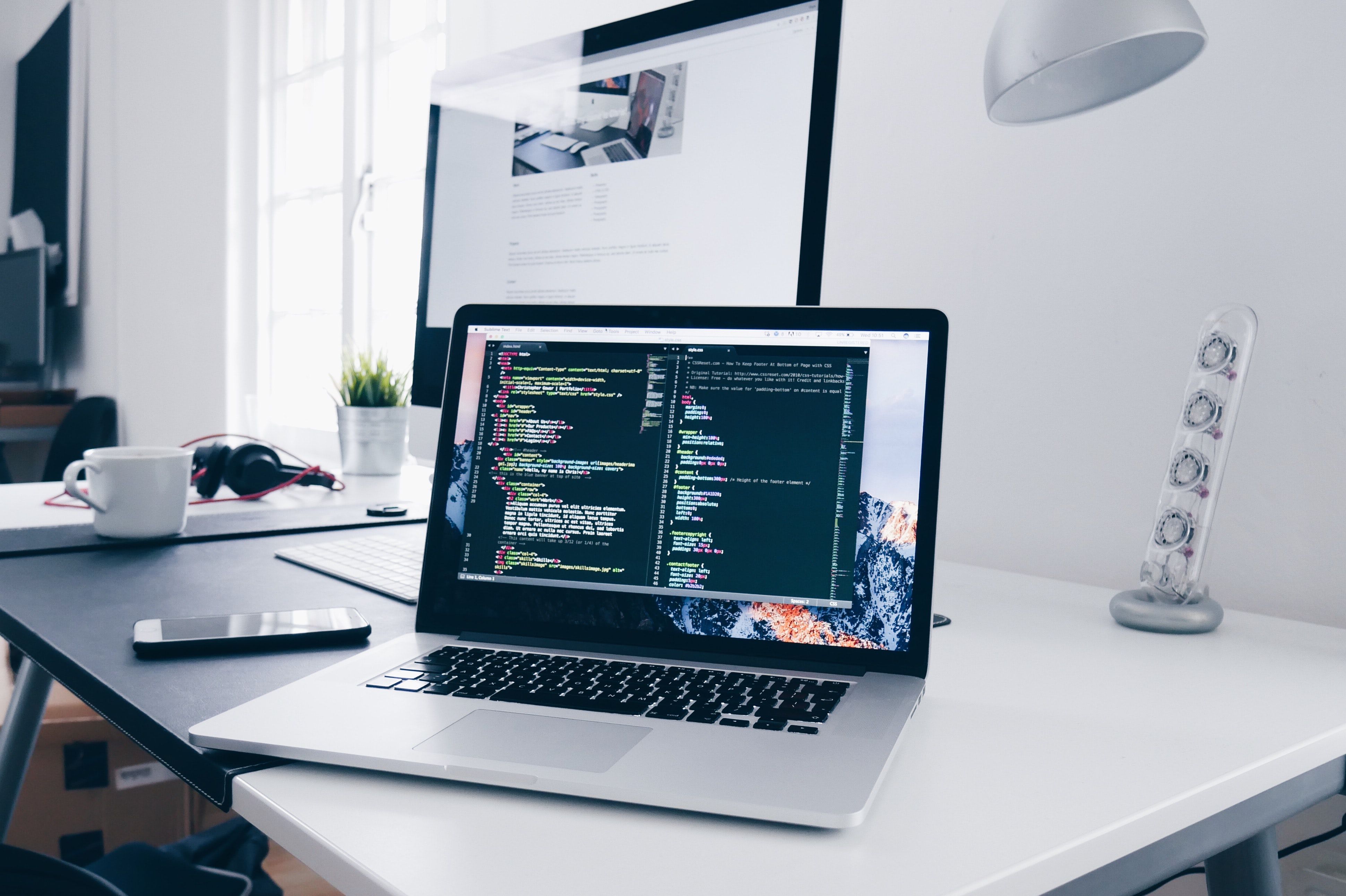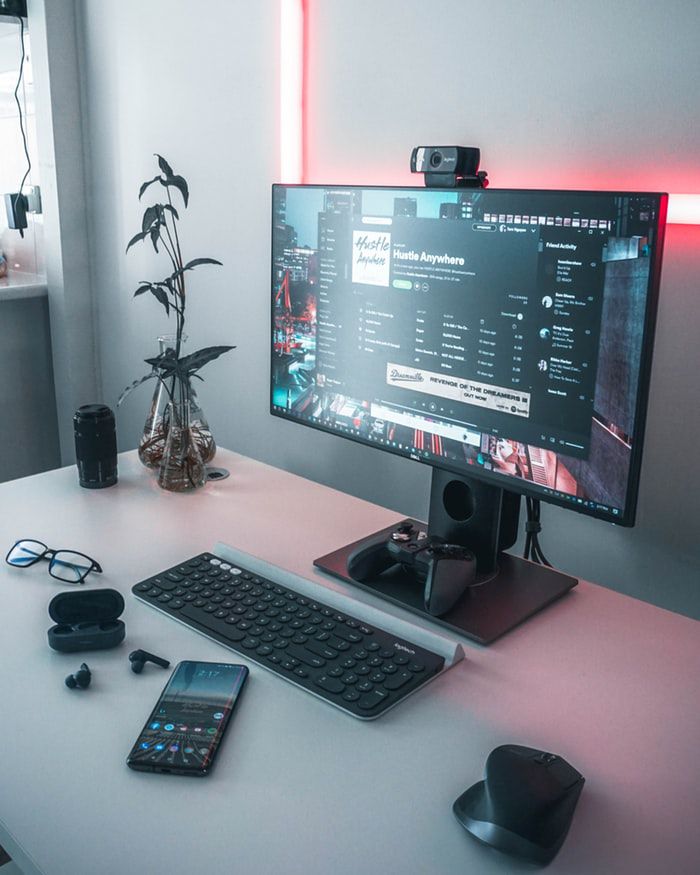 Multimedia
Something of great importance is the headphones, microphone and camera. Good headphones should include microphones. This tool is vital because any interaction with the external world that is not in writing will be by phone call or online. The camera is an additional accessory that you can include over time if you have a laptop. If you have a desktop, include a webcam from the beginning, if possible with an included microphone.

To start the minimum you require is:

Hands-free headphones. With those who bring the phone you can work. Ideal are noise canceling headphones. They will help you with the necessary insulation in the home office. I have a mixture of headphones that I use depending on the occasion. To isolate myself from the world I have a Bose and when I have to make quick calls on the phone or on the laptop I use the hands-free headphones on the phone.

Webcam. Ideal with included microphone, which will facilitate formal video calls in which you do not want to see yourself with headphones on. I did well with the Logitech HD C920.

Without a doubt, physical space is the great challenge when you do Home Office. If you can have an exclusive room to do the job, much of the productivity at home is assured. However, this is not the case for many people, so there are two options:
You take possession of a room for controlled periods of time.

You are in a "common" space in the house.
I have been in both situations, with study and without study, and in any case the rules for doing Home Office must apply, the difference is in the work discipline you have at home, since not having your own study can be counterproductive your work, even when you are bound to it.
In the case of having studies, my recommendations are:
Door with insurance. Sometimes we can not afford to be interrupted in meetings or sessions of full concentration.

Fresh and bright room. Try to have at least fresh air intake and natural lighting. Depending on the climate, an air conditioner should not be overlooked.

Echo cancellation. It is not necessary to have a radio studio. With very basic actions such as having bookshelves, paintings, armchairs, etc., you can manage echo absorption well. Equally there is always the option of using anti echo materials on the corner walls and ceiling.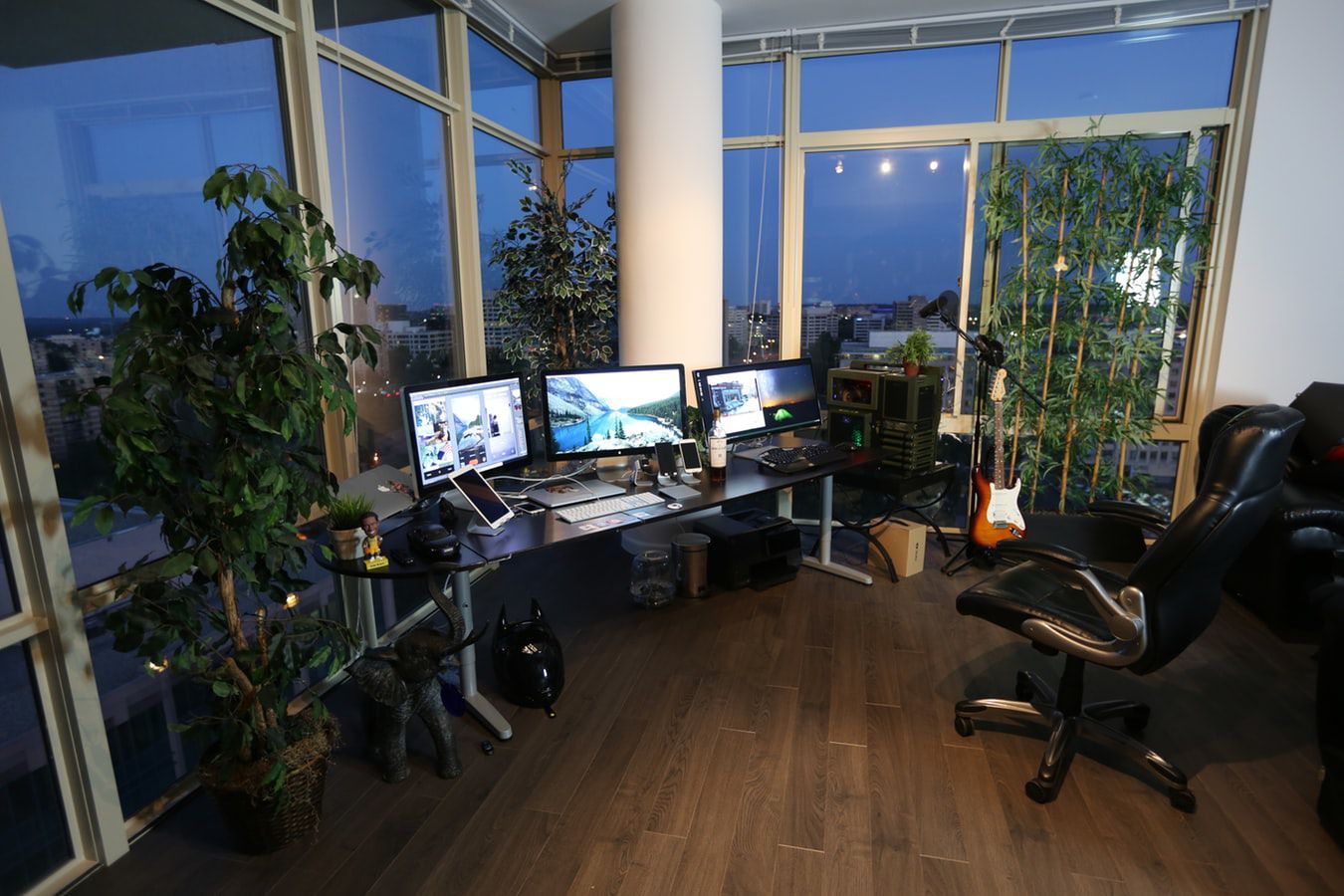 If you don't have a studio and you don't live alone, there's not much escape.
Choose the place in your house where you think there is less traffic or the one furthest from the kitchen or living room. Outdoor spaces can serve you if the weather and lighting favor you, but take noise into account if you are going to have meetings.
Making clear the issues of setup and physical spaces, we now enter with tips that will help us have better discipline when working
Control interruptions that you can
In general we always have two types of interruptions: those that you can control and those that you cannot control. It does not matter if you are in the office or doing Home Office, there are always two types.
Among the interruptions that you can control you have:
Instant Messaging: Close or silence all notifications from Whatsapp, Telegram, Facebook Messenger, SMS, Instagram, etc.

Emails: Mute email notifications.

Do not answer calls, either by phone or by Skype, zoom, hangout, etc..

Not stopping work to: go to the kitchen for a snack, turn to the TV to see something that someone else is watching at the moment: movie, series, news, documentary, etc.
Among the things that you cannot control, no matter how much you have established the rule at home with your people, are:

Your partner, children or other people with whom you cohabit take for granted that because you are at home you are available for them..

Interruptions because "something" happens in your house: the Amazon package arrived, your partner arrived from the market and needs help with the bags, your little child got mad at life and needs attention, your mom or dad asks you to do something "Urgent", a water pipe broke, etc.
Again, everyone in their context must list which interruptions they can and cannot control.
The key to overcoming interruptions that you cannot control is to block as many as possible. For this reason, my recommendation is as follows:
Establish short working times with full focus.

I have been using the Pomodoro technique for a long time and it has been very effective for me. It consists of establishing between 15 and 25 minutes, no more and no less than that, of pure focus on the work, leaving aside all those interruptions of the list that you can control.
Set breaks of between 10 to 15 minutes
In this time, you turn to see emails, messaging, return calls, make a home break, if and only if you think it's convenient. You can even set patterns such as checking emails every two hours, answering messages every hour, etc. The FUNDAMENTAL thing here is that you communicate it to your work team, because remember that being Home Office the means to contact you are more limited and someone can despair if you do not answer quickly.
If you are going to be in meetings and offline it is important that your team knows it. If you cannot or want to share your work schedule, notify us before disconnecting that you will be there for a period of X hours without answering anything.
Don't hit one meeting after another.

If someone wants something from you, and you can determine that it is not urgent, do not attend immediately so that your day does not become a call after call, especially if you have things to deal with too. Receive the message, coordinate if they can see it at X hours, so that your work plan is not interrupted.

Establish a work schedule

If you are serving clients, try to maintain a schedule in which you can respond to all requirements just as you do in the office. By being at home, you can be more flexible because you no longer do the home-office-home transfer, but in general, the world expects you to be active between 9am and 7pm a day. Home activities should be kept out of that time range.

Synchronize with your collaborators

In line with the above, it is normal that meal times vary from house to house, for multiple reasons. If you see that you are not going to eat at the time when you know that the entire team eats in the office, notify those who are waiting for answers or something from you and do not disconnect 100% if you know that you are pausing for hours where you are expected to be connected.
Improve your written communication

By not seeing us face to face it becomes more difficult to convey an idea the way we really want. Keep in mind that much of the content of a conversation between two people is gesturing. If we do Home Office most likely, we will not have the opportunity to emphasize our ideas with gestures or special intonations of our voice. Therefore we must make sure that what we write is really what we want the other to understand.

Some keys to this are:
I-Don't make sentences of more than 30 words to convey an idea.
You must learn to summarize and give a clear and precise context about what you are transmitting. The key to this: never send the first thing you write. Read it again and summarize.

II-Use more data and less adjectives:
Do not use expressions such as "most", "long ago", "very slow", etc. Those types of phrases in asynchronous conversations erode productivity, because back the answer is "What majority?", "Since when?", "How much slower?", And that is when you must clarify with data. From the beginning, it uses phrases such as "in 85% of cases ...", "for two months ...", "it takes twice as long as before ...", etc.

III. There are only 4 valid answers to what they ask you:
Yes, No, Data, I don't know but I will answer you on that date.

Fundamental is that you can work just as effectively and efficiently at home and in the office. For this you must use software tools that facilitate the Home Office.
From our experience we can recommend:
I-Odoo to manage tasks and communications
With Odoo we establish our work board, divided by projects, sprints, tasks, tickets and pending, which we update by means of states, loading of hours and notifications. We involve communication with the client and communication with team members on a single platform. Specifically modules such as Projects, Documents, Helpdesk, Timesheet, Calendar are important to remotely manage the work.

II.Odoo for attendance management
In case you want to keep track of who and when you are connected working, you can manage the Odoo attendance control that can give you a fairly close metric of when a work started and when a job ended collaborator. In the case of Vauxoo we do not use it because it has quite flexible time schemes, but we know that it may be possible to manage it.
III. Video calls with Zoom and Google Hangout

Both tools are very useful and versatile for remote meetings, recordings, screen sharing and interaction management of all participants. But in practice, whatever you can get that allows you to make conferences between more than two people, recording the call and sharing screens is already acceptable.
IV. Instant messaging with Telegram
We use Telegram for instant communication between the entire team, both person-to-person and with various workgroups: sales, support, general, etc.

V.
 Google Drive
For all the handling of shared documents, knowledge bases, etc., we manage it with Google Drive, with well-structured permission management that even includes external clients.