Recognition of the work of Community Managers (CM) was slow in coming, but now many companies have an area specialized in marketing, communication, and digital strategies.
It is not for nothing that in the last two years the most sought-after outsourced professional services firms in Latin America are IT, marketing (which includes digital and CM strategies), and accounting services.
Currently, Latin America and the Caribbean region rank fifth worldwide in users of digital platforms, with 306.76 million users, a growing number thanks to the boom in mobile connectivity and public Internet connections. Peru, Paraguay, and Bolivia are the countries with the highest percentage of their population using digital media, while Mexico and Brazil provide the largest number of users.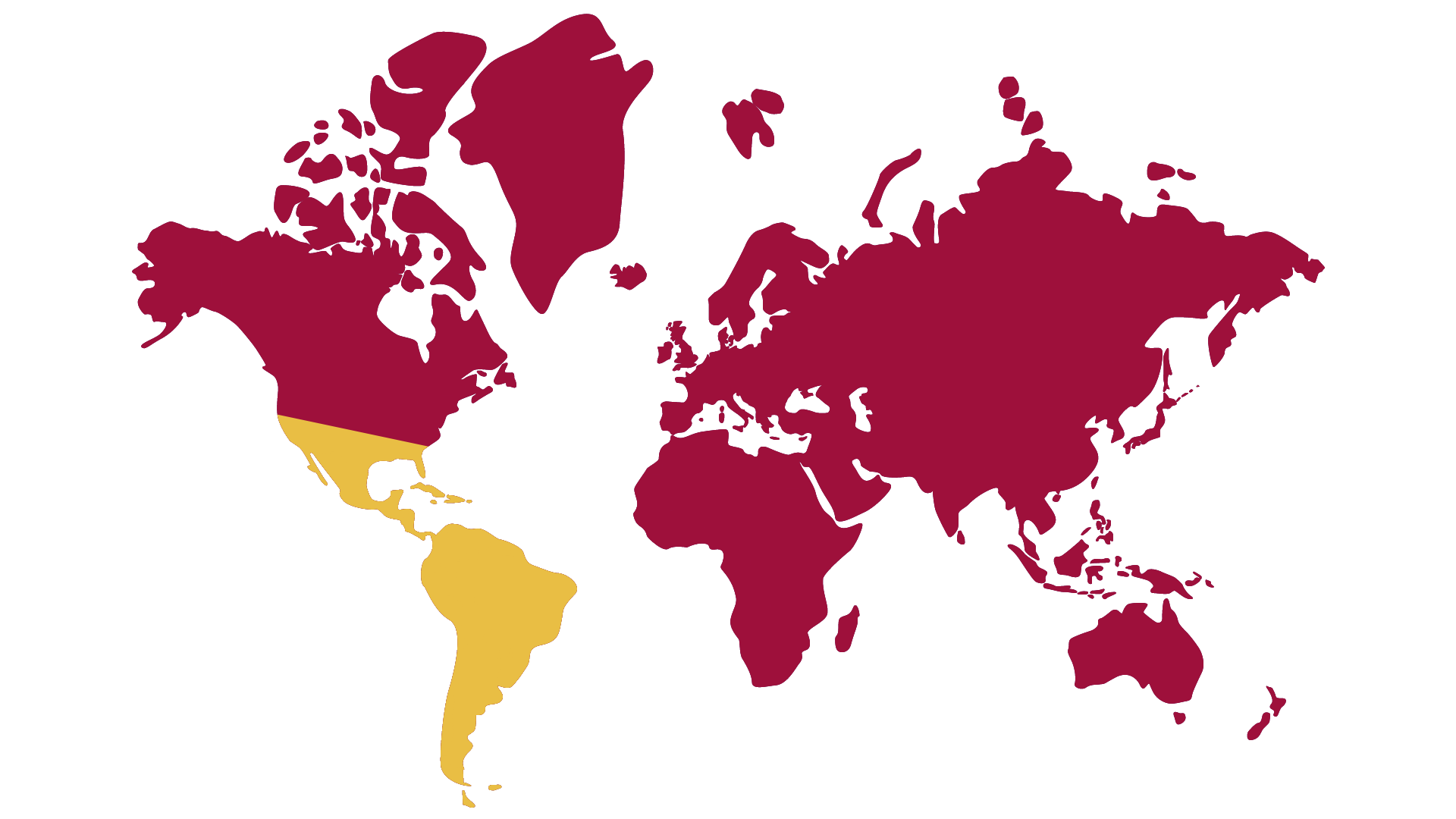 These numbers are known by companies worldwide, which is why they have decided to invest a large percentage of their marketing budget in mobile media, and to have personnel dedicated to creating a community with their virtual followers: you, the Community Manager.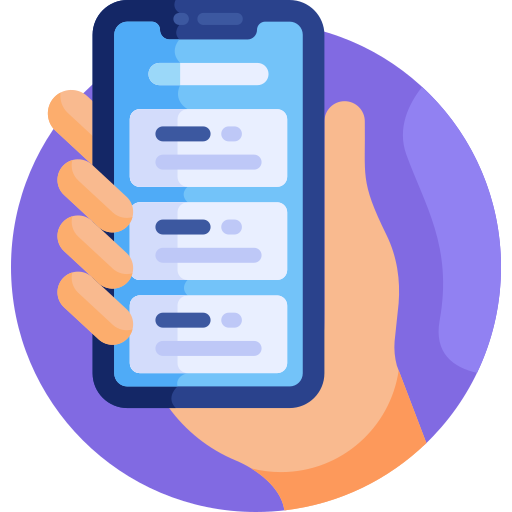 According to a survey of CMs in France, they report that they spend 96 percent of their time each day managing social networks, uploading content, and interacting with the community, while in second and third place is the production of editorial content (copies) and the production of performance analysis.

Of course in Vauxoo we have a professional on the subject, our Community Manager Majo Solano, so we asked her to tell us a little about her experience.

What are the most important activities of being a CM?
One of the most critical tasks is managing the brand's community, and building lasting relationships with each user. This is achieved with timely, human, and decisive attention to every doubt, comment, and complaint. Currently, crisis management is mostly done from digital media, with a fluid conversation you can contain and address the situation publicly.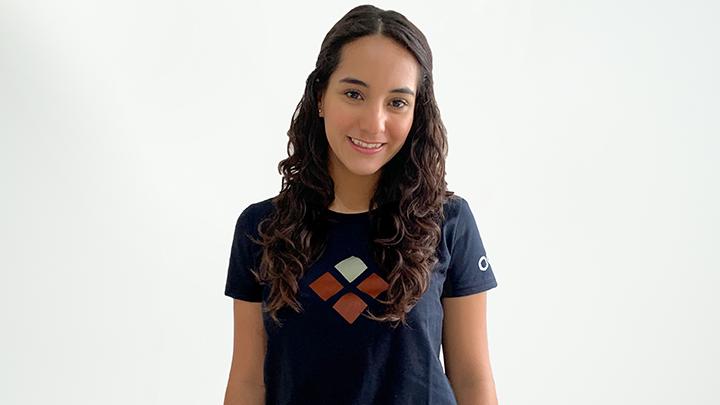 The marketing area is measured with results, in our case, the conversations, leads, and conversions according to the objectives set are tasks that we perform periodically. Monitoring the networks and analyzing the movement in each social network allows us to evaluate the work that has been done, verify that we have reached the desired goal, and make the necessary adjustments in the social media strategy.  
In short, we direct efforts to impact our community in every part of the decision process (recognition, consideration, decision, or retention).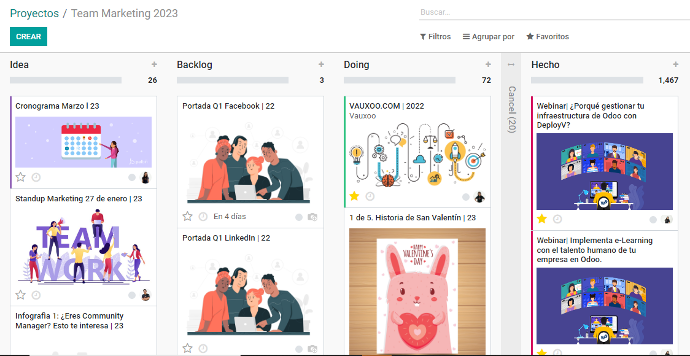 What is your favorite Odoo 16 app to work with?

The Project app,I use it every day. As the CM work is done in coordination with the rest of the marketing team such as designers, content creators, animators, video editors, and of course, the marketing management, with the kanban method I can keep order in the process where each product is.
In addition, I like it very much because it's very visual, it allows me to observe the board with each assigned task, the priority it has and the hours that have been planned for that task, I can also check its status and customize each card. By naming it with key phrases, I can use the filters to locate it immediately.
Another important app is Social Marketing,from there I can plan, monitor, and analyze the accounts from the same space. Create a new post, select the social networks where it'll be published (such as Facebook, Twitter, LinkedIn, and more), write the copy, select the image and define the campaign it will be part of, and finally, schedule it.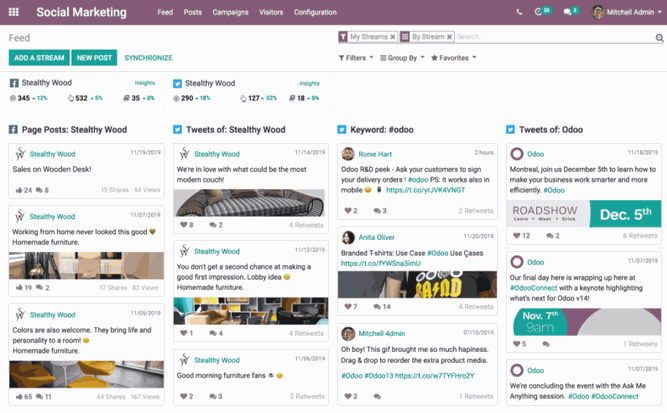 In this space I can also interact with my communities and get information that I can send to any other Odoo module I need, such as the CRM. 
From Odoo 16 your work as a Community Manager can be streamlined, but, above all, you will provide a better experience to your communities and strengthen their loyalty to your brand.