This time, we will share a tool with you, which will allow you to automate emails to complement your email marketing strategy.
What is email marketing?

Let's start with the basics, email marketing is about the mass sending of emails to a set of contacts and is a direct marketing tool that seeks to promote a specific message to a set of users. Now, you may ask yourself, why is it important to my business? Well, let's consider the following, there are 4 billion email users per day *, so promoting a specific message at least 1% of those users could generate remarkable results for your business, in fact, the email generates $42 dollars for each $1 dollar spent*, which leads to a 4,200% ROI, shocking right?

Other data that show us that email marketing is effective:
Although the results of the email sound amazing, not everything is easy, creating email marketing campaigns is not an easy task, since you must captivate the user and be in accordance with the objectives you have set, if you are interested in knowing more about the email marketing we recommend this blog What is Mailing.
What is email marketing automation?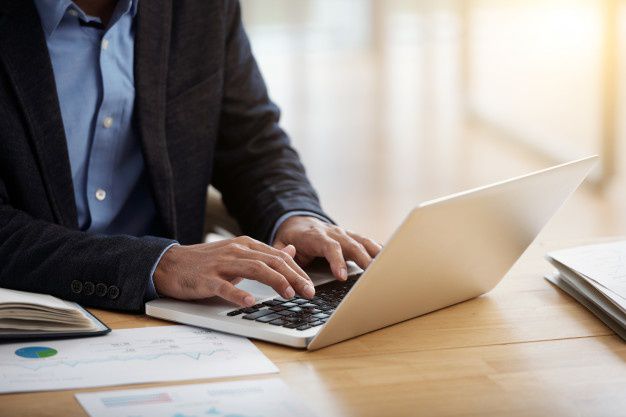 It is a tool that serves to optimize processes and minimize delays, but how does this come in with Email Marketing? Marketing automation allows generating a workflow to be similar to the path that the prospect takes to reach the purchase phase using various channels, such as SMS or in this case Email. 
For example: marketing automation allows you to generate a workflow for when a customer signs up for the website newsletter, they are automatically tagged as a new subscriber in your database and a welcome email is sent.
There are several benefits when it is automated, in the case of mailing these emails are sent automatically in response to the actions of users on a specific website, these emails allow companies to have constant communication and relationship with customers without having to be on the lookout for 100% of the day.  
 In addition, you can do email marketing campaigns and segment your base according to their demographics or special characteristics that you have attributed. It is a great tool for email marketing campaigns, since it allows you to automate processes and avoid doing it manually, allowing you to launch campaigns on certain dates or times.
Focusing automation on the personalization of emails is a wise move in your email marketing strategy, since it allows you to share content for your clients at just the right time.
Emails that you can automate

Through emails, a greater affinity and relationship with customers is generated, since they are personalized messages designed exclusively for them. There are several types of emails that are essential to automate, for example:
Welcome email

Its main objective is to create an affinity with the client, establishing a relationship to create loyalty with the company. It can be sent in the subscription of an event, when you fill out a form, for having subscribed to the newsletter among other occasions.
Opinion request

Customer opinion is always important, sending an email requesting feedback on the product or service you offer will help you create strategies and change based on the needs and preferences of your customers.
Birthday

This email is a great way to establish a friendly relationship with your customers and is a good opportunity to offer special offers and discounts.
Subscription

Sending automatic welcome emails to everyone who subscribes is intended to create a relationship and retain customers.
Abandoned shopping cart

Sending emails is an excellent opportunity to rescue those customers who did not complete the purchase, this type of email usually carries some type of discount and invites the user to return to the page and complete the purchase. 
Automating emails helps companies differentiate themselves from others without having to invest a lot of time, resources and efforts.
Benefits of automating emails

Automating emails saves time spent on constant and repetitive mailing and response tracking tasks, it is a great tool for any marketing strategy. In addition, implementing automation offers you many benefits, we share some of them:
Increase sales

Adapting emails with the recipient's information increases the opening and purchase rate, as they are personalized emails, a more personal and intimate communication is established.

Exact moment

One of the great advantages of email automation is that it will always reach the customer at the right time, providing answers and content that the user is looking for. 
Segmentation

Segmenting the customer database based on their interests and needs, as well as their demographics and purchasing behavior, will help emails reach the correct recipient.
Automating emails makes communication with customers easier. Having an email marketing strategy will help to create an ever closer link and improve the purchase proces
5 tips for successful automated emails

Define your audience

You must understand what your users are looking for and create the strategy based on their needs. Remember that the email will only be effective if it contains relevant information for each client.
Schedule

Establish how often emails will be sent and adhere to the program to build trust and loyalty. 
Measure results

Analyze the results obtained and adjust your email marketing campaigns according to the results obtained.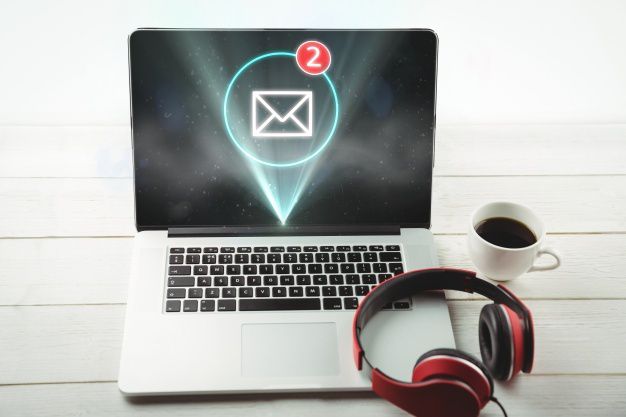 Incentivize subscription 
Find ways for your users to provide you with their email address and agree to receive relevant information through this medium. There are several ways for users to sign up voluntarily, choose the one that is best for your company.
Determine the types of campaign

Analyze the types of campaigns that exist and decide which ones you are going to implement, you can create several email campaigns, so your customers can subscribe to the ones that seem most convenient to them.
Software to automate email marketing

Automating emails is an important process, there are various software that can help you, but it is important that before choosing you verify the actions that each software allows you to do and their characteristics.
Here are 5 features of Odoo Marketing Automation, it will be very useful for your marketing strategy:
Odoo Marketing Automation.

● You will be able to create attractive email campaigns for clients in a matter of minutes, since Odoo has predesigned templates, its visual interface is made up of elements that you can drag and drop making the process more user-friendly. 

 It allows you to create several campaigns and schedule their delivery for a specific date and time, this will help you have better time management.      


 You will be able to segment your database and configure it, allowing you to filter your customers by needs and locate them in the stage of the sales cycle they are. 

You will be able to easily track the number of leads created, the open rate, the bounce rate and the click rate, thanks to this you will be able to make adjustments and improve your strategy.                                                                                                                                                                                                                                                                                                                                                                                                                                                                                                                                                                                                                                                                                                                                                                                                                                                  
Having an email marketing strategy and automating this process will undoubtedly be very useful for your company. The benefits of email marketing are numerous, and it is an excellent communication channel between customers and your company.

Generate workflows that automate customer acquisition, meet Odoo Marketing Automation