The Odoo experience will be in October 2022 and with it comes the release of version 16 of Odoo, which brings with it improvements in both usability and performance. Learn in this blog about the changes and updates that this powerful ERP will have.

Odoo Knowledge

This module allows you to create internal documentation articles and you can use it to document your processes, it will be available in the enterprise version.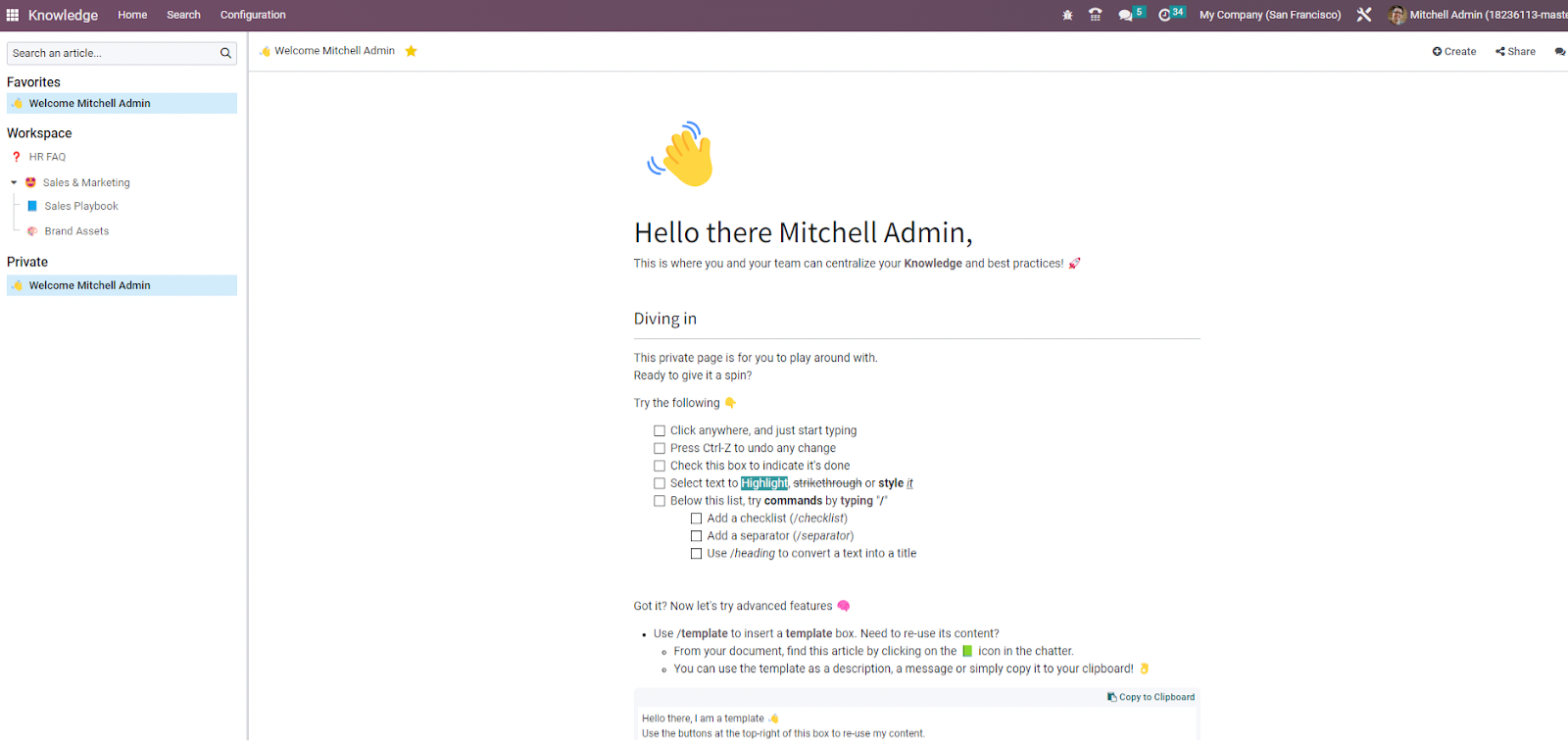 It allows you to:

Add images


Create message templates that can be used in other modules


Add documents about your company's processes, as well as guides for your collaborators.


As well as many reports that you can reuse at any time.

Odoo Website
The backend and front end were integrated, which means that we will not have to go back to the backend to use the functionalities of creating a product or rates.


The possibility of new forms of shipping methods such as "Pick up in physical store" is incorporated together with the payment method "Pay in physical store".
 

Another feature is that products can be rented directly from the website, the customer can choose the days the product is needed, view the days it is not available for rent and add it to the cart or wish list.


The "reorder" button is added that will allow the customer to access their sales orders and add products they purchased on previous occasions to the cart.


Customer notifications for products that were out of stock.


The editing platform has improved the suggestion of alternative products allowing other functions such as: When displaying the alternative products, the products can be displayed in different layouts, display different templates depending on the theme.


Address autocompletion, connecting the ecommerce with the Google Places API.


Improvements to shipping methods allowing rates to now be associated with postcode prefixes.

Unification of promotions, gift cards and loyalty

In previous versions there were different modules for promotions, for gift cards and for loyalty, in Odoo 16 all these are unified in a single module, where coupons, gift cards, loyalty cards and promotions can be managed and applied. in the other modules (ecommerce, POS, Website, etc.) that we want.

Purchase history from orders

The purchase history has been incorporated into the purchase orders, which will allow us to view the previous orders that have been made for the same product.

New bank reconciliation widget

The widget has been revamped, and now we can find the bank movements on the left side, the reconciliations in the center, and the reconciliation proposals below.


Accounting import

For users who come from other systems, this new tool allows us to import their accounting entries in a simpler and more documented way.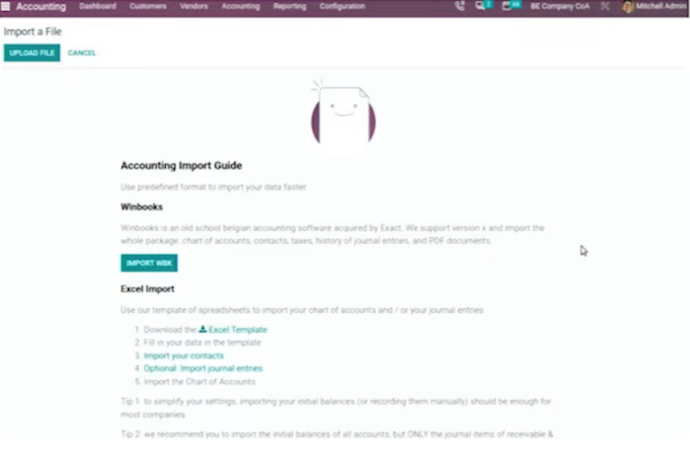 Cancellation and modification of assets

The button has been added to cancel the asset and the functionality to modify amortization that allows the product to be sold and the accounting entries associated with an asset to be made when it is sold.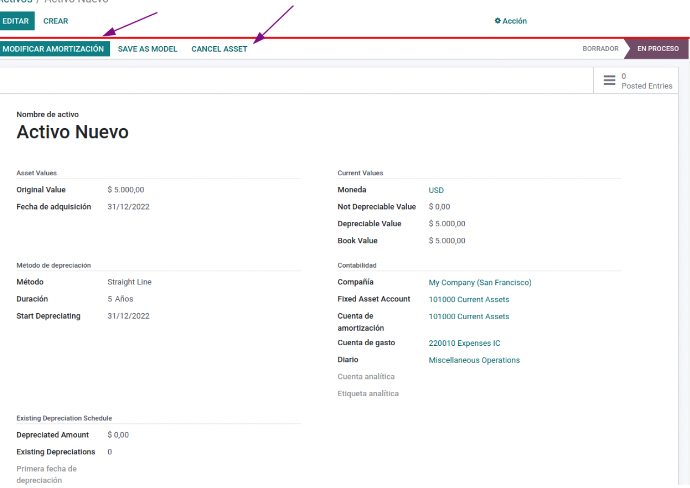 Delivery and receipt status

A new functionality is the field that shows us the status of delivery and receipt of our sales orders and our purchase orders.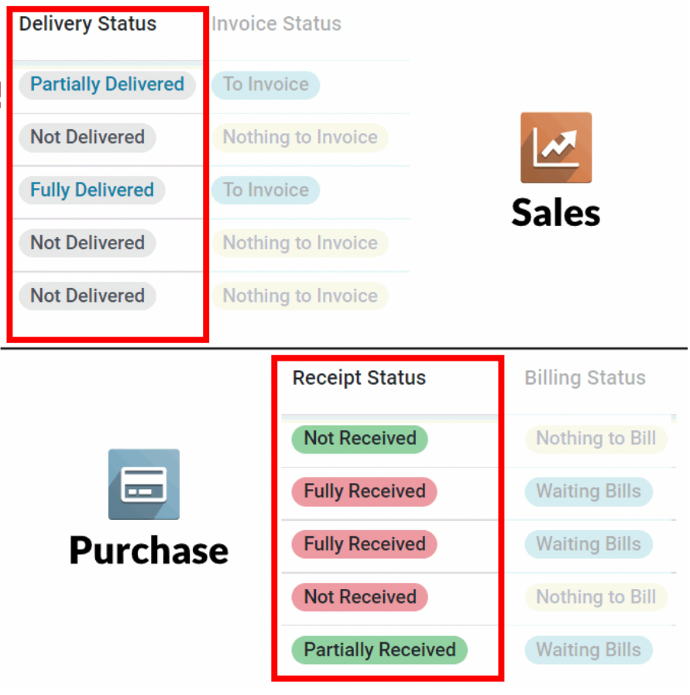 Automatic Batch Transfer

In Inventory, new functionality has been created to automatically create delivery batches with which you can establish rules for delivery orders.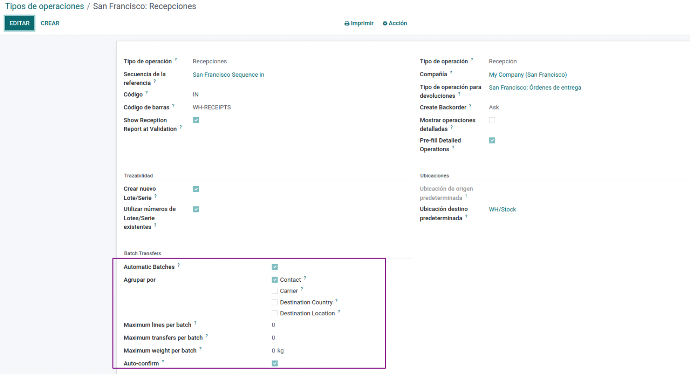 Days of Visibility in Supply Replenishments

A new field has been added to the replenishment report that allows us to see the visibility of how many days you have to buy said product so that the desired supply is fulfilled.


Manufacturing Allocation Report

Now users from a sales order will be able to view the status of their delivery order and the status of its manufacture.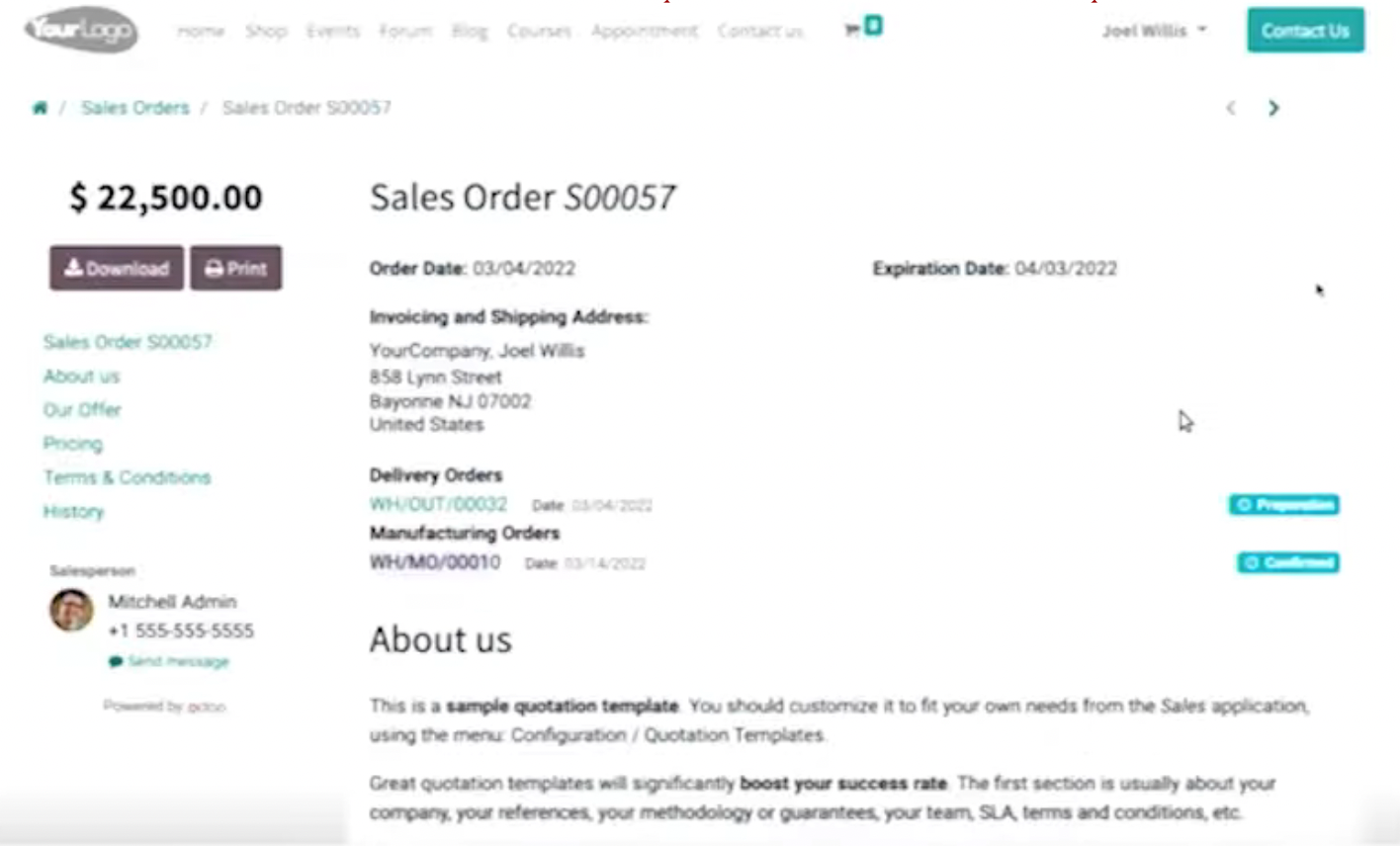 Subcontracting portal

An outsourcing portal is added for the manufacturing module where the outsourced supplier can fill in their production data in Odoo and impact the manufacturing lines.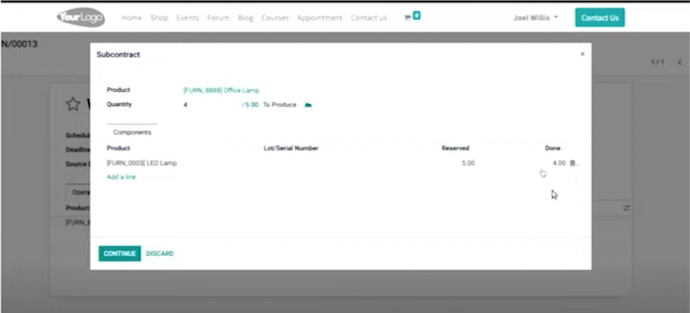 The Chatbot with multiple answers

The option to create multiple answers has been added with which you can create a flow established to cover the needs of your clients when they arrive at your website.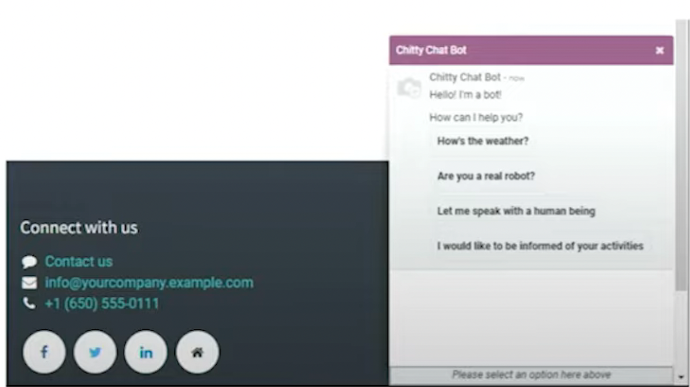 Vimeo in E-learning

Support for Vimeo has been incorporated into the e-learning module.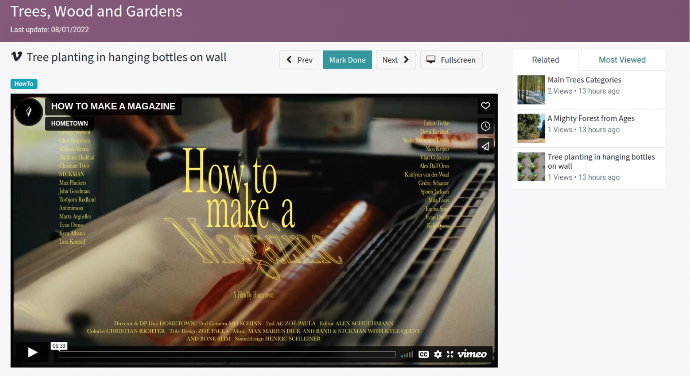 New Email Marketing templates
New default templates and the ability to create mailing lists more easily have been added.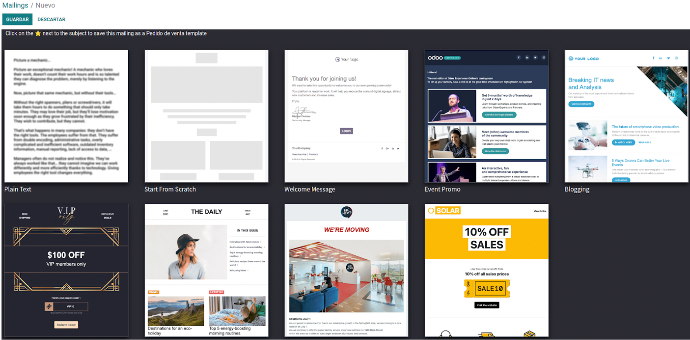 Localization

At the localization level, version 16 has incorporated new updates in all these countries:

Peru: electronic books and electronic reference guides
 

Mexico: improvements have been made for CFDI 4.0
 

Colombia: bugs have been corrected and some extra features have been added
 

Odoo in version 16 comes with some improvements at the performance level and at the technical level that will allow it to be faster and easier to program in them with more unit tests, we will be able to learn more about this version in the Odoo Experience 2022 open to all public and that It will take place in October of the same year.

If you are interested in knowing everything that Odoo has for your company, schedule a demo